Our

Works
Web

Solutions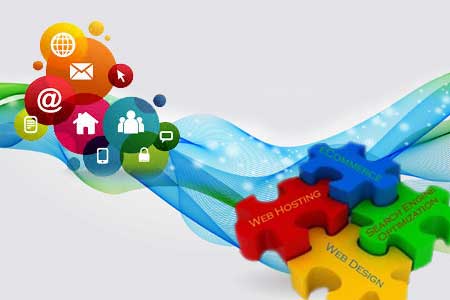 ESERVICES specializes in developing Website that conveys our clients' image, branding, and marketing messages while promoting their products and services. We begin every engagement with a thorough understanding of your requirements and providing Web designs that are visually stimulating, easy to navigate and help drive traffic to your site.
Exhibitions

Designing
If we define Exhibition, it is in a way collection of items and "exhibit" generally refers to items being exhibited within an specified area, Exhibition is an event. Commercial exhibitions, generally called trade fairs, trade shows or expos, are usually organized so that organizations in a specific interest or industry can showcase and demonstrate their latest products, services, study activities of rivals and examine recent trends.
Graphics

Designing
We believe that creative process can be defined with boundaries, because it's never ending process and is always moving in spaces. We create unique and memorable graphics that works for the clients; For the product and for the time.. We are capable of generating new ideas and it's never been about creating a cool design, it's always been about communicating through design.
Multimedia

Animation
CD presentations or multimedia presentations are a vital part of your organization. What would your life be without having any thing to show to your customers. You need to impress your customers and you need to have a showcase for that.
Post Production

Services
It's no secret that great product photography increases sales and lends professionalism and credibility to products and the people selling them. Many of our clients come back to tell us how excited they are about the way great product photography has transformed their website or catalog and added a new level of quality. We providing the Full Audio and Video Post Production services.